Norfolk Aerial Photographer
Aerial photography can bring a new dimension to your marketing, advertising and online presence, that's where Norfolk Aerial Photographer comes in.
Whether you require landscape, industrial or property photography, we can provide a cameraman who knows how to shoot stunning images for your next project.
For advertising, film, documentaries, music videos, online marketing, landscapes, tourism, and promotional films, we can shoot in ultra high definition 4K resolution and provide video editing services across the UK.
Here, Norfolk Magazine have used our images for the center page spread for their August edition.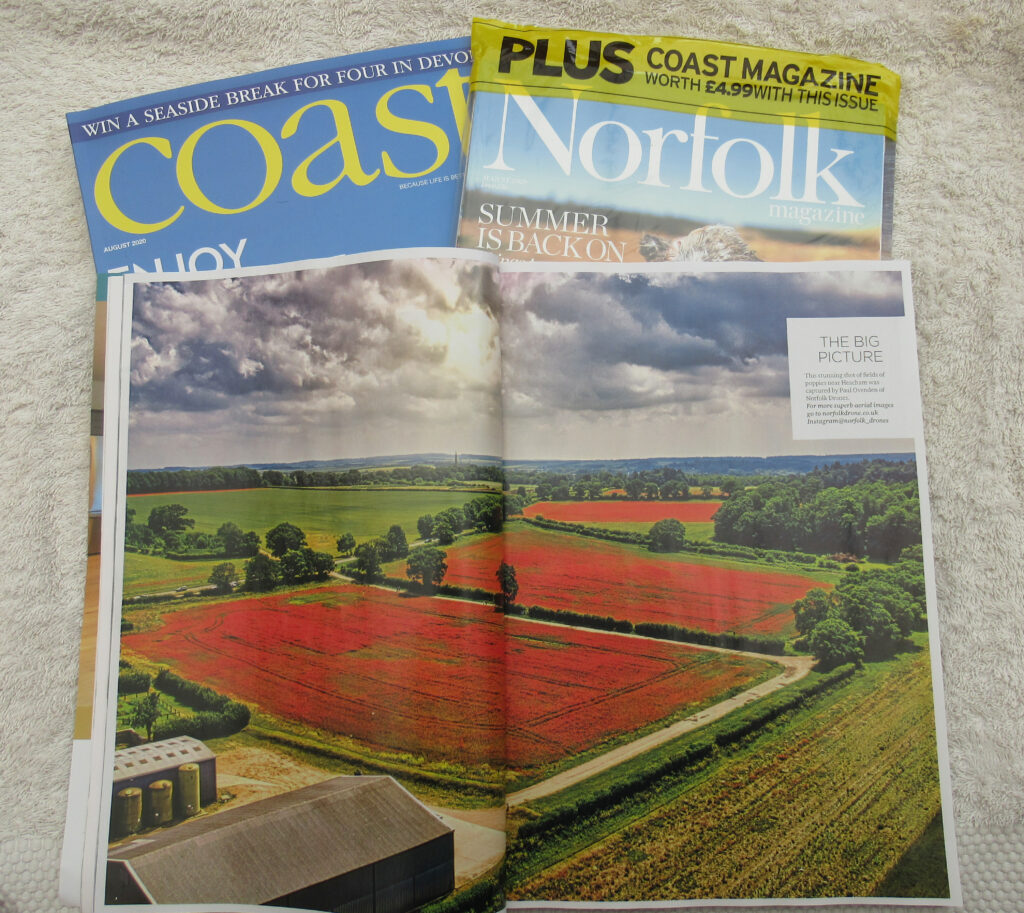 This is Burnham Overy Staithe Norfolk Harbour another imaged used by ITV Anglia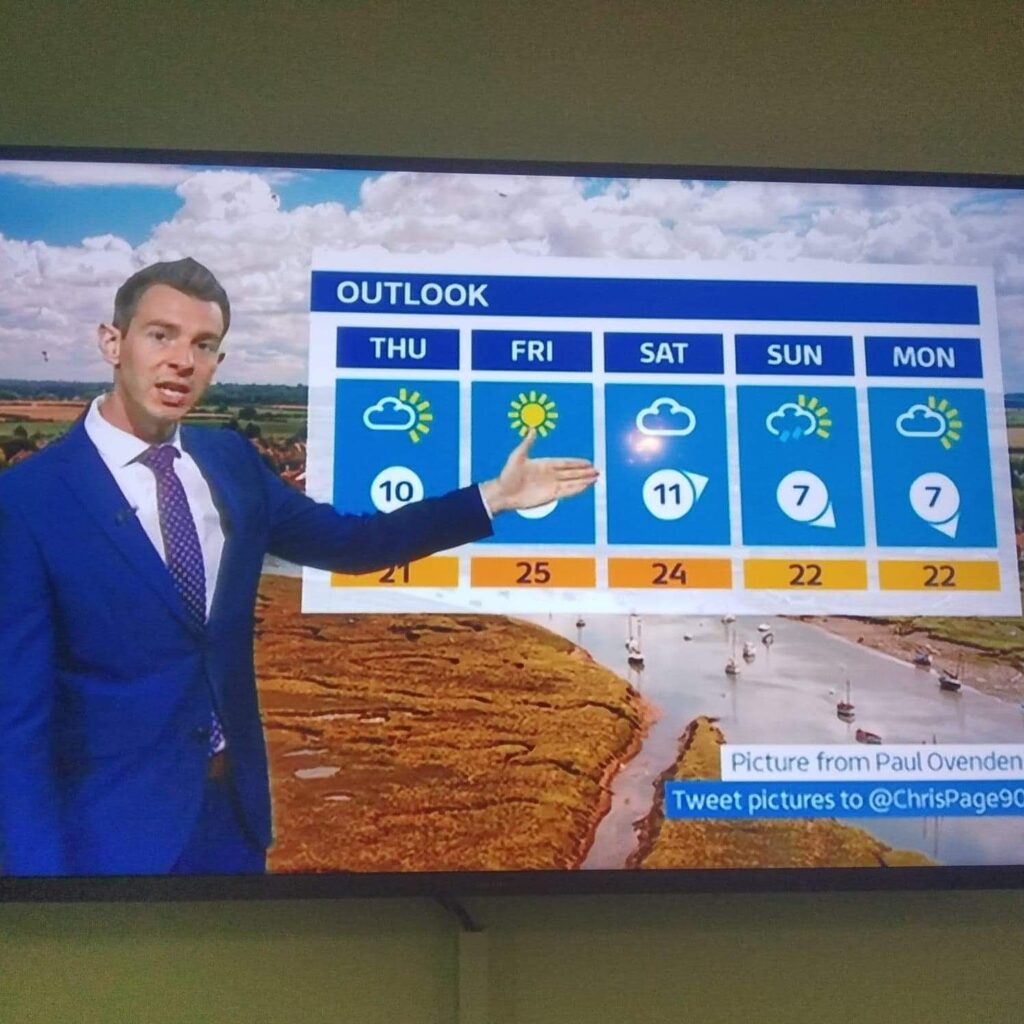 Here is our famous "Poppy Fields" Heacham again being used by ITV Anglia
Aerial Pictures From Around Norfolk
History of Aerial Photography
It was in the mid to late 90s that the resale value of aerial photography was really acknowledged. The shift was made from the survey companies carrying out a survey on behalf of a client, to the survey company actually investing in speculatively acquiring photography and making a commercial business from selling the photos multiple times. Aerial photography had entered the digital age.
It was now easy to scan and reproduce the photos, and therefore distribute them as large digital seamless mosaics. The range of products and applications of photography also increased, Digital Elevation Models, Orthophoto and 3D building modelling became far easier to produce and at a lower cost. As technology improved so did the scale (and therefore resolution) of the photos being taken. The users wanted to see more and more detail.
In 2004 the first large format digital aerial survey cameras became commercially available. The take up of these cameras was swift in the UK and Europe. By 2007 the majority of aerial photography in the UK was taken digitally. These cameras are often fitted with GPS and Inertial Measurement Units, which improve the accuracy and time to create the orthophotos.
Technology is going to continue to improve and so will the quality of aerial photography. Web portals such as Google Earth are making the photography (as well as other GIS data) available to the general public, globally. Who knows where Norfolk Aerial Photographer will take us, hopefully to a beautiful location somewhere where the sea rolls in and the colors of the ocean are blue and the sun is shinning down to make a beautiful location for aerial photography see you there!!
Aerial Photography & Services
Our cameraman will provide high-resolution pictures and video, highlighting any issues much more quickly than traditional inspection techniques.
Aerial photography give home owners, developers, councils, local authorities and planning teams an overall view of a site that would be impossible to achieve from ground level alone.
Enabling you to see things from a different angle. This approach works well for establishing property boundaries.
Drone inspections reduce risks of working at height and give clear cost savings for your business or indeed the individual or home owner. Accessing hard to reach areas safely, quickly and efficiently.
Norfolk Aerial Photographer Drones insist on the highest safety standards and deliver results in the safest manner possible.
Utilising aerial video or photography of a construction site can give decision makers, investors or project managers a clear insight into progress of a project. Regular aerial inspections can even highlight previously unseen safety concerns on site.
By using Norfolk Aerial Photographer drones to conduct a roof survey, access to areas that would normally require extensive scaffolding and manpower is much more reachable, with massive time savings.